Zwei Wanderungen anlässlich der ART SAFIENTAL Finissage
20. Oktober 2018
11.00 bis 16.00 Uhr Earthwork-Wanderung mit Mirja Busch, Teil I
Safiental–Tenna bis Günner Hütta
21. Oktober 2018
10.00 bis 16.00 Uhr Earthwork-Wanderung mit Mirja Busch, Teil II
Safiental–Bruschgaleschg bis Camanaboda
Mirja Busch
14. bis 23. September 2018
WERK is pleased to present our second exhibition; "Delirium" by artist Mirja Busch. "Delirium" is a spatial installation that presents a large collection of self-distilled book spirits from art theory books & philosophy. The bar installation will be open this Friday and Saturday, September 14 & 15 at 18 – 22 h.
WERK
Weserstrasse 28
12045 Berlin


Land Art Intervention
Schweiz — Safiental
Horizontal – Vertikal
Biennale für Land und Environmental Art
07. Juli 2018 bis 21. Oktober 2018


Open Studios
23.06.2018 14.00 bis 20.00 Uhr
Gruppenausstellung mit Kathrin Ganser, Mirja Busch, Nina Maria Küchler, Ruth Weigand
Atelierhaus rs20
Rungestraße 20
10179 Berlin Mitte


Artist Talk
Anne Julie Arnfred & Mirja Busch
Donnerstag, 24. Mai 2018 17.00 bis 18.00 Uhr
In connection with the installation Delirium, presented on Overgaden's 1st floor during Art Week, Mirja Busch will in conversation with curator Anne Julie Arnfred talk about the thoughts behind the work and her artistic practice. Subsequently, it is possible to taste the distilled art theory. The event is in English. The installation is part of the format Overgaden Project.
Overgaden.
Institut for Samtidskunst
Overgaden Neden Vandet 17
DK-1414 København K


Einzelausstellung
Mirja Busch
Dänemark
Einzelausstellung anläßlich der Art Week Copenhagen für Overgaden Projects
Dienstag, 22. Mai bis Sonntag, 27. Mai 2018 13.00 bis 17.00 Uhr
As part of Overgaden Project, we present the installation Delirium by the German artist Mirja Busch. The installation is conceived as a library-like bar, where a number of famous art-theoretical texts are transformed into spirits poured into beautiful flacons through a distillation process that humorously thematises the often extensive use of theory in art world.
Overgaden.
Institut for Samtidskunst
Overgaden Neden Vandet 17
DK-1414 København K


Open Studio
Mit Arbeiten von Yuki Jungesblut
20. bis 21. Januar 2018 12.00 bis 17.00 Uhr
Studio Mirja Busch
Weserstrasse 28
12045 Berlin Neukölln
TURTLE LAB OPEN STUDIO DAYS: GHOST STATIONS
02. bis 03. September 2017
Mit Mirja Busch, Yuki Jungesblut, David Krippendorff, Mira O'Brian, Sharon Paz,
Craig Stewart and the Ghost Members
Konzert bei FIT Freie Internationale Tankstelle
Schwedterstr. 261
mit Jakob Dobers und Wolfram DER Spyra
TURTLELAB STUDIOS
Schwedterstr. 262
10119 Berlin


Lecture Series
Mirja Busch
Artist Talk
18. Juli 2017 20.00 Uhr
at PICTURE BERLIN Summer Session's Lecture Series
tête
Schönhauser Allee 161a
10435 Berlin


Open Studio
14. bis 15. Januar 2017 15.00 bis 20.00 Uhr
Studio Mirja Busch
Weserstrasse 28
12045 Berlin Neukölln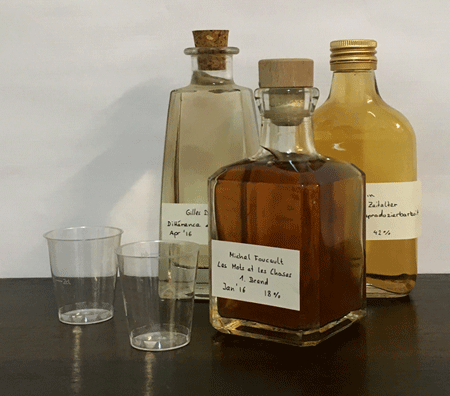 im Bereich der zeitgenössischen Bildenden Kunst 2016 des Berliner Senats
Förderergebnisse Recherchestipendien 2016
Eröffnung am Samstag, den 16.07.2016 ab 19.00 Uhr
Finissage & Barbecue am Samstag, den 30.07.2016 ab 19.00 Uhr
RAE SPACE FOR CONTEMPORARY ART BERLIN
Gustav-Adolf-Straße 145
13086 Berlin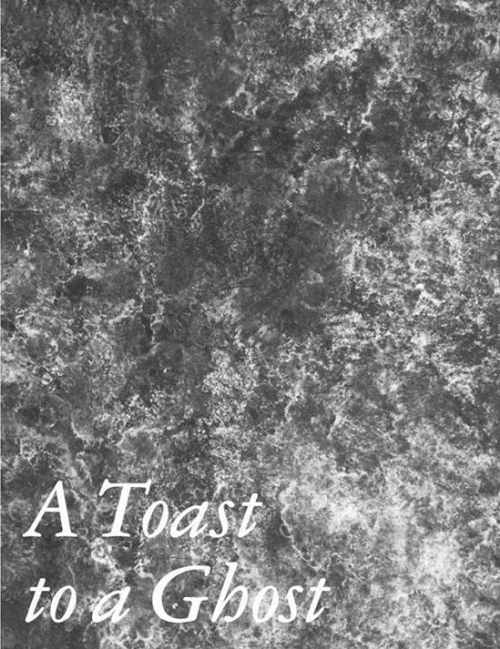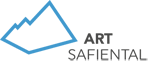 Schweiz
2. Juli 2016 bis 16. Oktober 2016
u.a. mit Atelier für Sonderaufgaben (CH), Delphine Chapuis Schmitz (F), Com&Com (CH), Jaffa Lam (HK), Les Frères Chapuisat (CH), H.R. Fricker (CH), Filippo Minelli (I), Raumlabor (D)
open daily
ART HIKING MAP
PLANTING LAND ART
Mirja Busch
Sechs Steine von US Land Art Arbeiten der 1960er wurden an sechs Orten im Safiental in den Boden gepflanzt. Die Sites der Steine bilden eine exakt gerade Linie von 10 KM Länge. Der erste Stein liegt in Tenna. Die Steine / Orte sind mit GPS-Code markiert und können besucht werden. Eingetragen auf einer Karte kann diese Linie als Messeinheit in der Landschaft genutzt werden.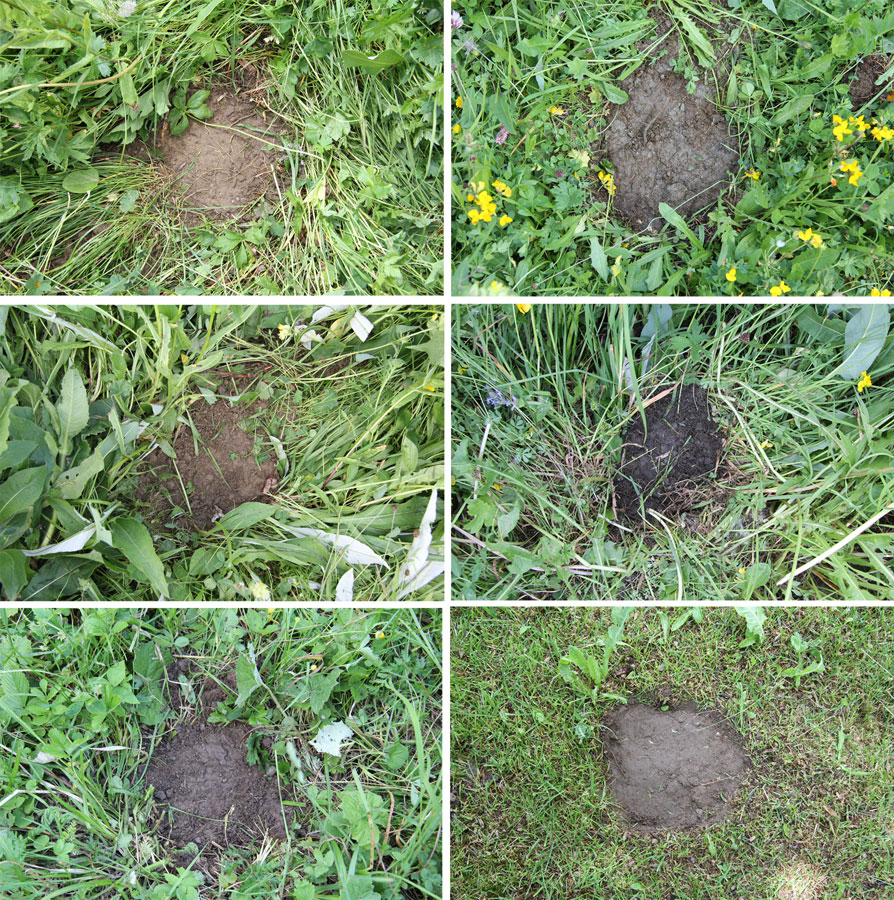 Zwischen Illusion und Präzision, Transzendenz und Transparenz eine kulturgeschichtliche Themenausstellung
4. Juni 2016 bis 18. September 2016
LUFTMUSEUM AMBERG
Eichenforstgäßchen 12
92224 Amberg


E-Novella
Pathetic Sympathy Seekers
12. Mai 2016 bis April 2017
IMAGE MOVEMENT
Oranienburger Straße 18
10178 Berlin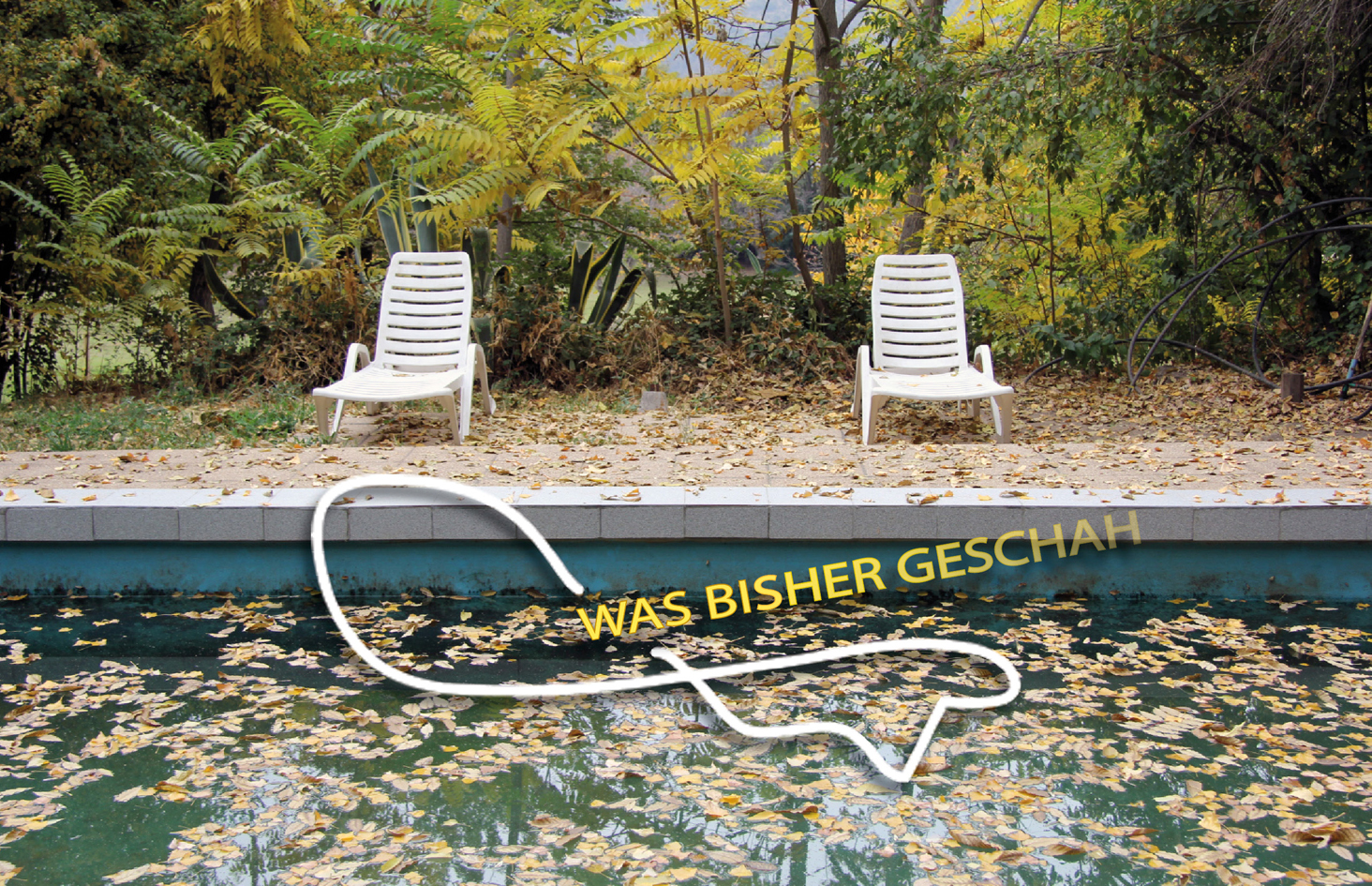 Book Launch
Operations, Topologies and Displacements
United Kingdom
18. Februar 2016 16.00 — 18.00 Uhr
RHB Room 137 A
Goldsmiths, University of London
19. Februar 2016 18.30 — 20.30 Uhr
Design Culture Salon
Clore 55, Victoria and Albert Museum